Why do you need a long-lasting dog chew? Because dog's like to chew and sometimes what they choose to chew and what you'd prefer them to chew don't always match up.
So.
To save your furniture (and your sanity) let us guide you in the direction of the best long-lasting dog chews that will provide your pup with everything she needs to do what comes naturally to her.
To chew.
So that you can both enjoy life together!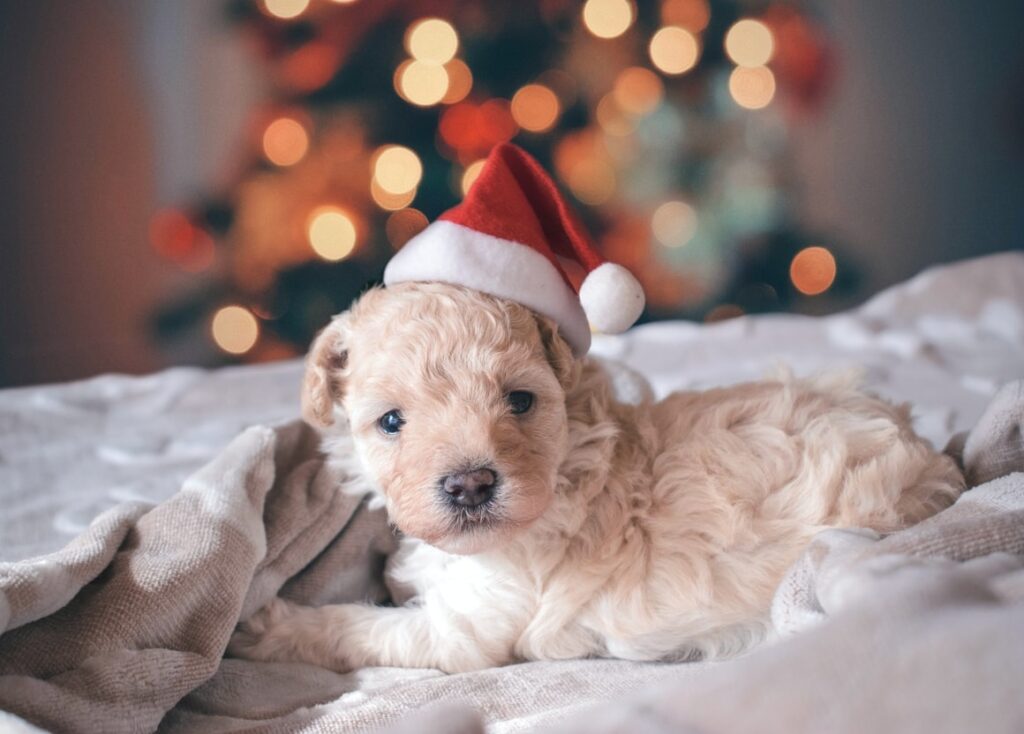 This post may contain affiliate links. They cost you nothing but we make a small commission. All of the products that we recommend have been reviewed and tested by us. To learn more visit our disclaimer page.
Why Do Dogs Need To Chew?
Chewing for dogs is like yoga is for humans. It's healthy, it's natural, and it's fun. And sometimes you need to contort your body into the weirdest position in order to enjoy it.
Chewing provides mental stimulation for dogs, the same way that dog walking will keep your pooch physically fit, chewing on something tasty (and preferably long-lasting) will flood your dog's body with feel-good endorphins and keep her brain and well being up to scratch.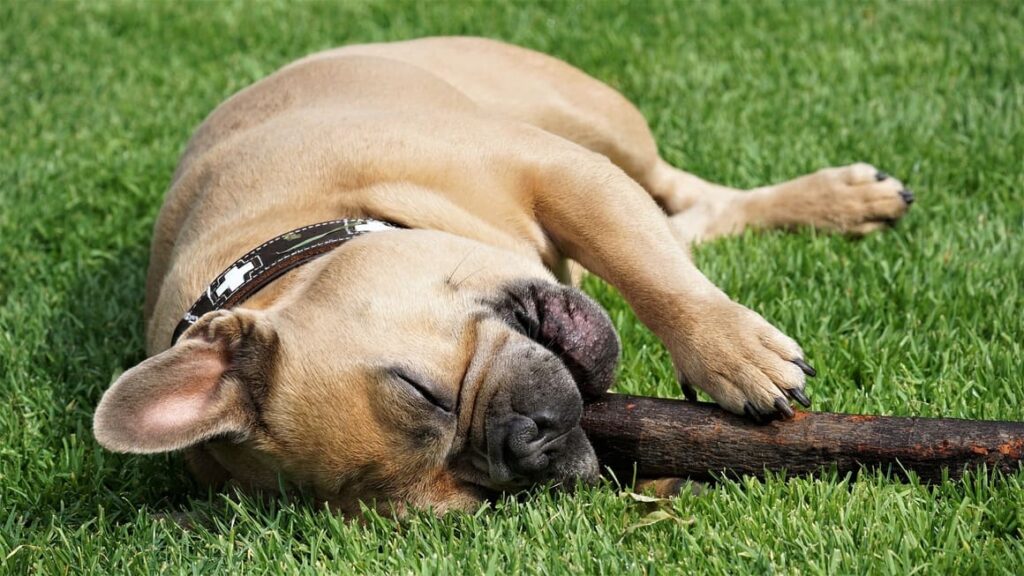 Dog Chewing is Different From Eating
Yes, eating makes a dog happy too. But the key to releasing those all-important endorphins is the time it takes for your dog to chew.
When a dog chews for an extended period of time it has a calming effect on the brain and stress levels are lowered.
As opposed to when you give your pooch a delicious homemade dog treat which is over and done within one swallow.
Treats are perfect for dog training and rewarding a dog for good behaviour such as mastering how to use an indoor dog potty, but in order to get that super important feel-good yoga-like Zenness?
Your dog needs to chew.
Chewing is the perfect solution to a high energy dog (some of the best dog breeds for kids, for example, are those with an enormous amount of energy), and dog's with raised levels of anxiety are also instantly soothed bu chewing on a long-lasting treat.
So, without further ado, let's see what treats are out there!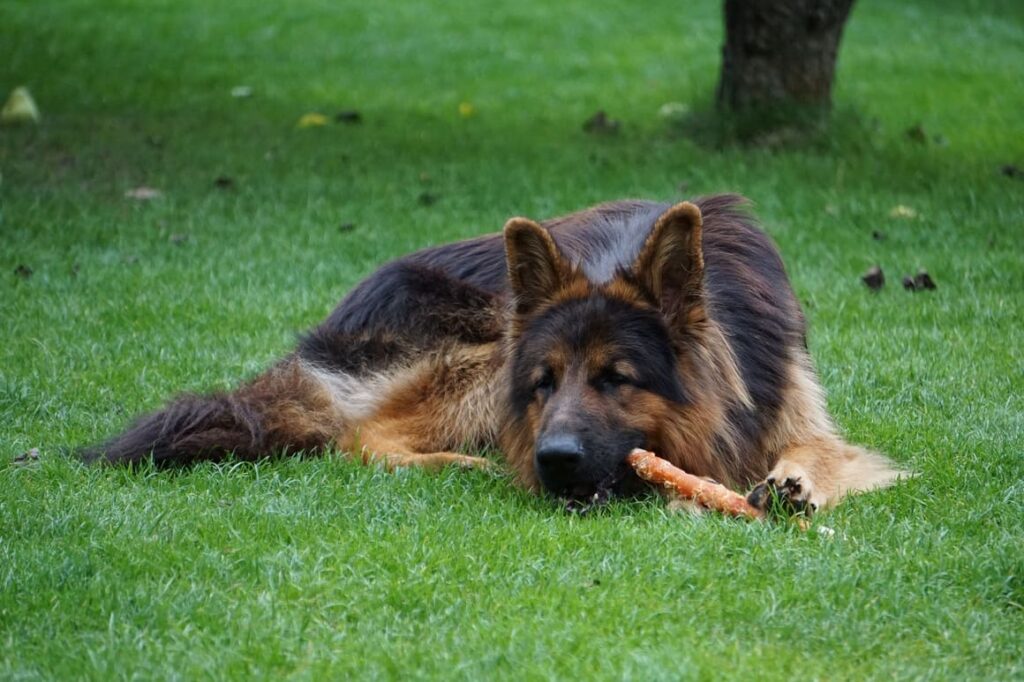 5 Of The Very Best Long Lasting Dog Chews For Dogs
Elk Antlers

These Elk Antlers aren't just any old dog chew. They are a powerful training tool to engage your pup's mouth and mind.
We love these elk antlers because they really are a healthy dog chew option and they are incredibly long-lasting.
They will keep your pup happy for extended periods. And let's face it, when your pup is happy, you're happy!
These Split Elk Antlers are Grade A (highest), naturally shed, and sourced right in the Rocky Mountains, USA.
BUY ELK ANTLERS HERE: $14.99 pack
Beef Tendons

These tasty Beef Tendons are an excellent choice for your dog's dental health.
Similar to the way that we floss our teeth, the string-like texture of tendons allows your dog to floss too! As it softens, the tendon sinks between your dog's gnashers and helps to reduce a significant amount of plaque or bacteria hiding in the back of his mouth.
These tendons are fully digestible and can be enjoyed by all dogs – puppies, seniors, and dogs with fewer teeth.
Additionally, beef tendons are ideal for a longer chewing experience. They are long and hard, but will quickly soften and allow your dog or puppy to chew without breaking pieces off too fast. Yay!
BUY BEEF TENDONS HERE: $9.99 (4 pack)
Cod Skin Jerky

Your dog will love these Polka-Dog Cod Skin Jerky. The ultimate fish tasty long-lasting dog chews.
Caught in season by local fishermen on small boats from Maine to Cape Cod to Alaska, Cod Skins are packed full of omega-three fatty acids and slowly dehydrated at Polka Dogs Treat Factory in South Boston.
Here's what people are saying about the Cod Skin Jerky!
"My two Cotons de Tulear absolutely love Polka Dog Cod Skin Jerky. I buy the two-pound bag, there are occasions when it is out of stock. I try to keep them on hand at all times. I highly recommend the product, it is great for their teeth, healthy and made in the good ole US of A!"
BUY HERE – $13.99 (10 piece tube)
Turbo Tendon Chews

These Turbo Tendon Long Lasting Dog Chews which are made from natural ingredients and will keep your dog engaged for extended periods of time are sourced in the United States.
So not only will your dog be wonderfully happy to chew on his tasty tendon but you will know that everything he is consuming is local!
What people are saying about the turbo tendon chews"
"I have a 5-month-old 40lb. mixed breed. She loves these and it takes her several hours to a full day to chew it up. She will chew, leave it and then come back to it later. She loves them! No digestive issues, either. Very pleased with the turbo tendons – will be ordering more!"
BUY HERE – $21.99 (5 pack)
Bully Stick Dog Chew

Chewing these flavoursome Bully Sticks will not only make your dog wonderfully happy but will also help clean your dog's teeth and gums.
The bully sticks have made it into our list of best long lasting dog chews because not only did they last my Bulldog for a full eighteen minutes chewing time but they also smell delicious! (unlike some bully sticks).
BUY HERE: $9.99 (4 pack)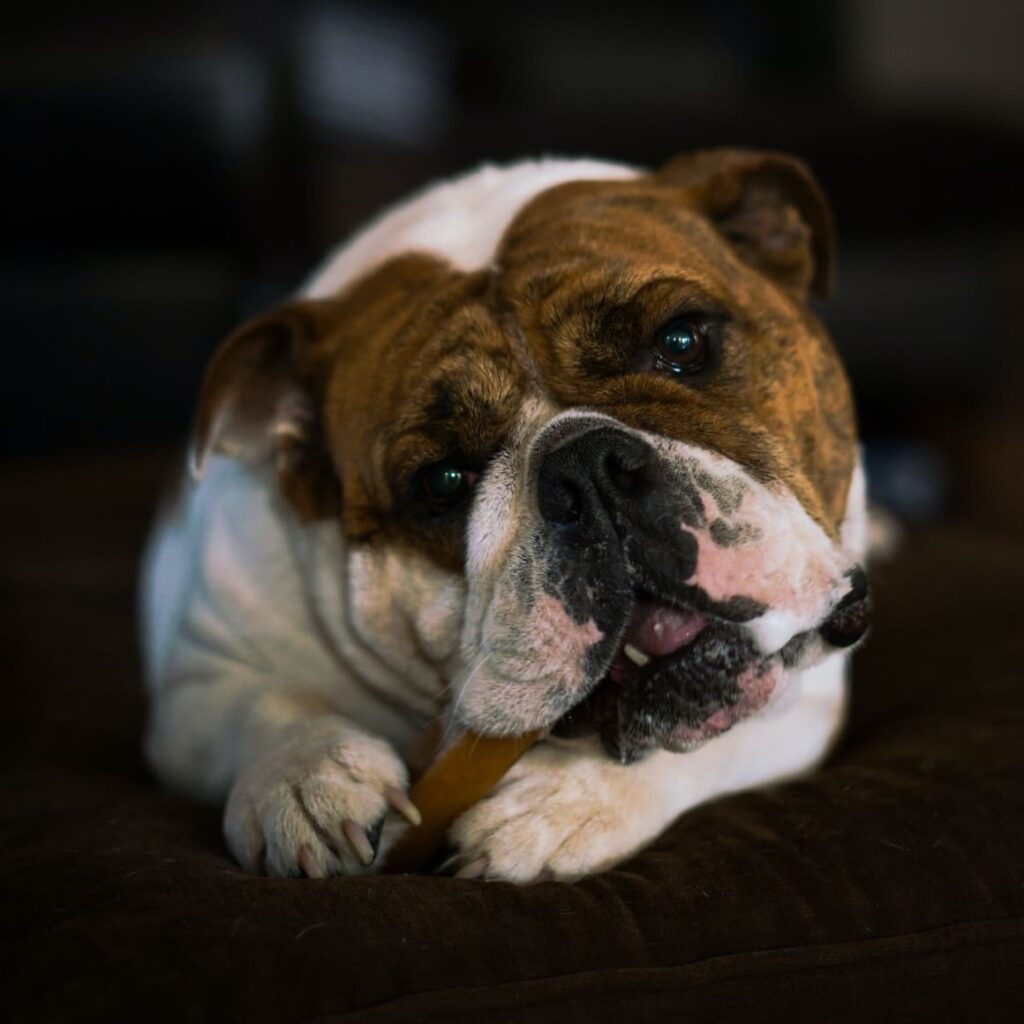 Enjoyed This Post? Save it to Pinterest!⇓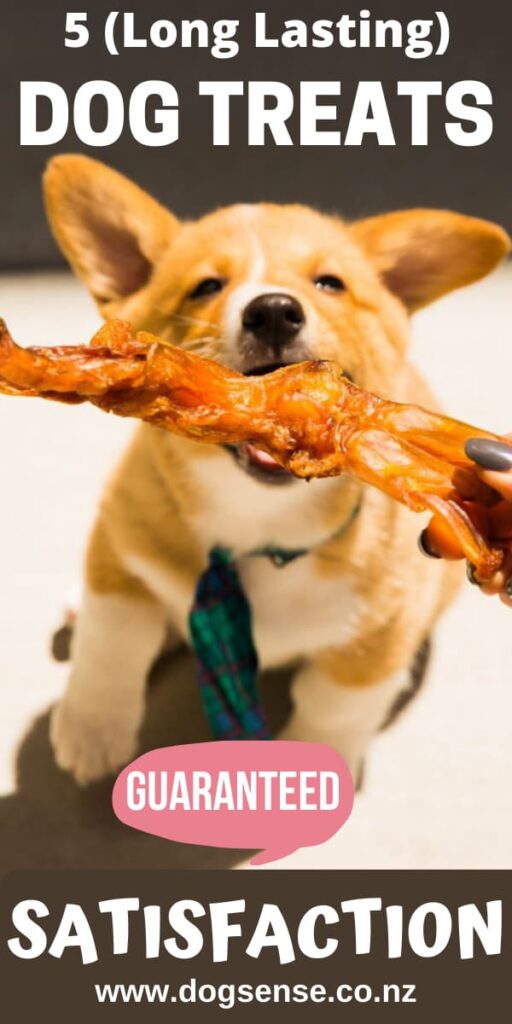 Next, you could read…
How to get rid of dog smell from your house
Olive oil for dogs. Why you'll save a fortune at the vets.
Turmeric for dogs. Is it really the wonder spice that it claims to be?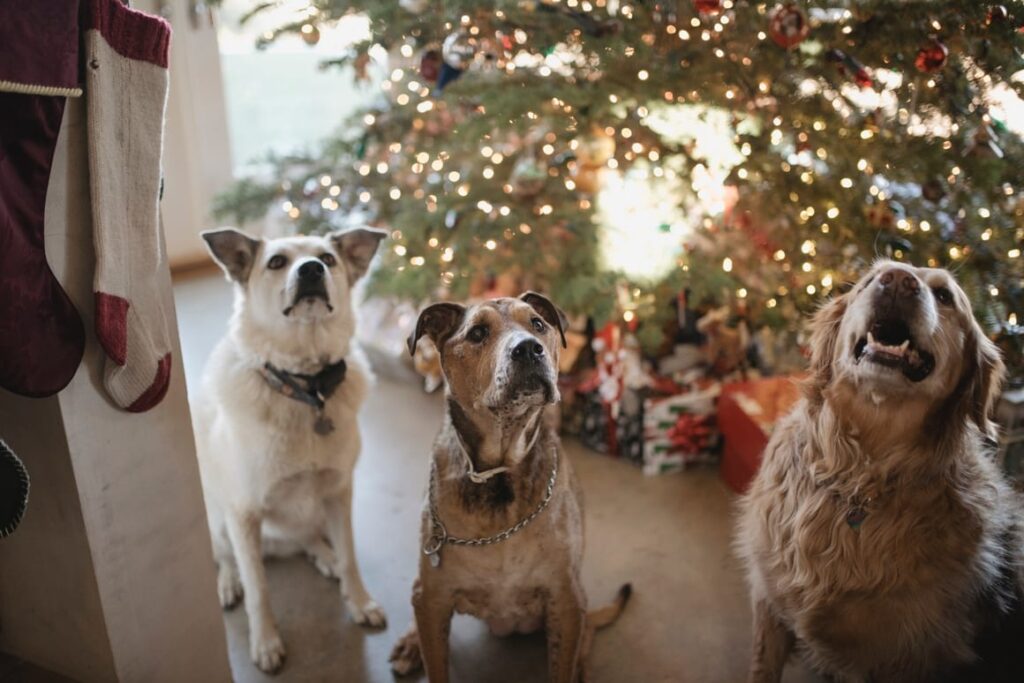 Rounding Up Long Lasting Dog Chews
We hope you enjoyed this post on long-lasting dog chews, and remember, controlled and healthy dog chewing is super important for a dog's mental health.
Whichever of the chews you decide to give your dog this holiday season, know that she will love you for it and who knows? She may even invite you along to the next yoga session!