I doubt it was something you thought about was it? An indoor dog potty for your pooch.
When you first buy a dog there are lots of other (and much more fun) things to think about, like looking through adorable dog names or learning how to socialise your puppy.
Where your doggy will go pee is the last thing on your mind.
But then modern day reality kicks in and we all realise that there is going to be far more to this pooch life than walking your dog and hanging out at the local park.
Smaller living conditions and longer work days might be the reason that you are here looking for the best indoor potty for dogs.
The great news is that you have plenty of options. You only have to Google 'indoor potty for dogs' and you will be faced with a number of dog potty options both large and small.
This post may contain affiliate links. They cost you nothing but we make a small commission. All of the products that we recommend have been reviewed and tested by us. To learn more visit our disclaimer page.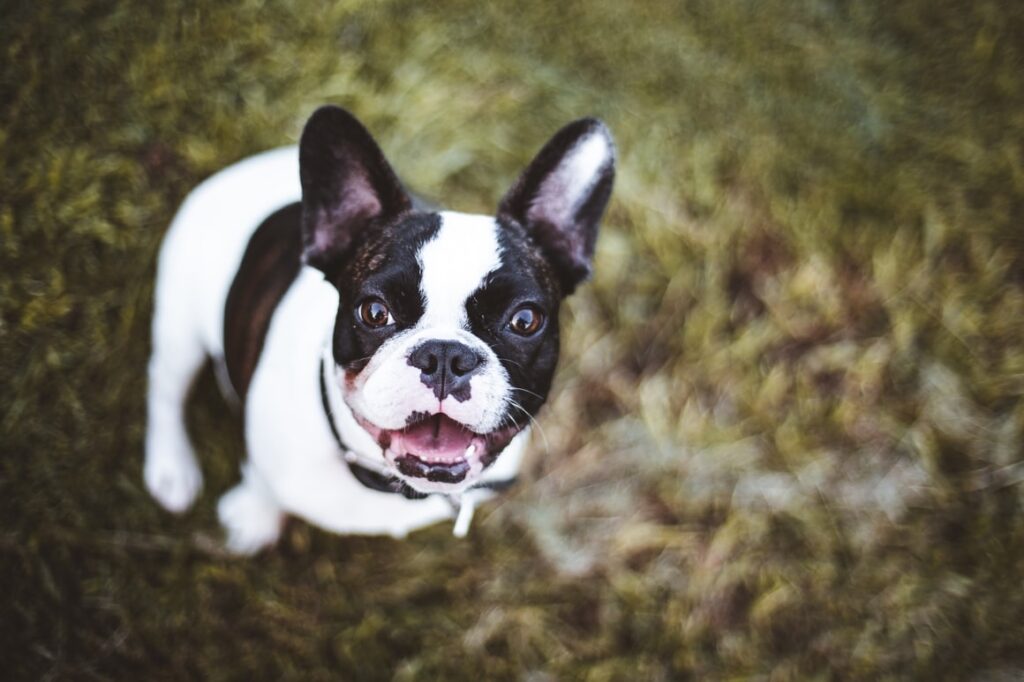 Best Indoor Dog Potty. Top Two Contenders.
But in this post I have narrowed your choice down to two indoor potty solutions. Dog grass patches and a bark potty.
Please note: This post was written after so many of our American readers asked our advice on Dog potty grass. These products are not yet available in New Zealand – (but please know that we are trying!!)
A real grass patch potty and a Bark Potty. Both of which I think you'll love.
But first a few questions that you may have around your options for an indoor potty for your dog.
In a rush? Below are the two best solutions for an indoor dog potty.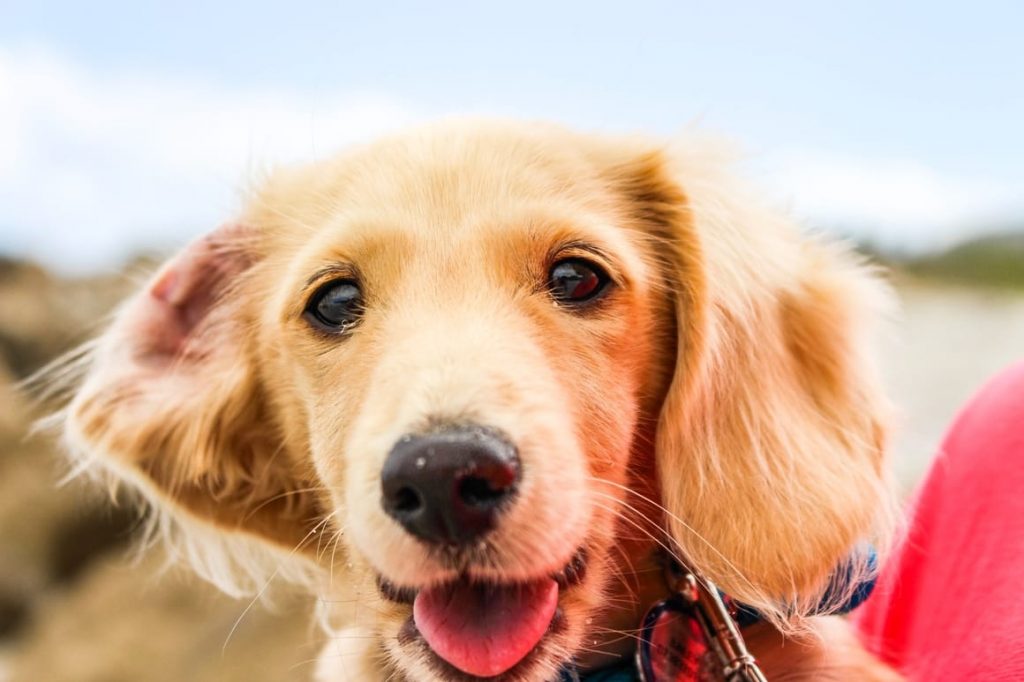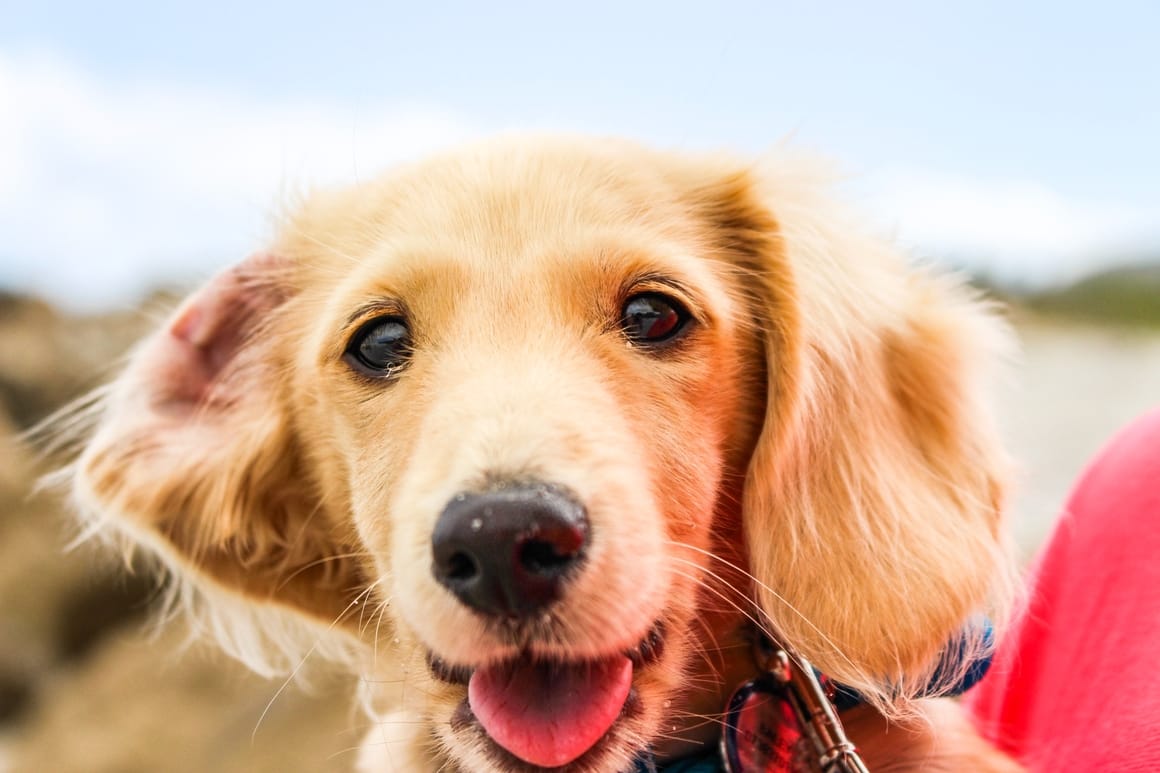 What are Dog Grass Patches?
Thats' a really great question.
A dog grass pad (or dog grass patches) is a piece of real grass that is grown specifically for your dog to go potty on.
Dog grass pads, also known as potty pads or sometimes grass pee pads, are usually a square or rectangular shaped patch of grass that sits in a tray or base.
Dog potty grass comes in various sizes, and you can place them on your balcony or patio giving your puppy or dog easy access. They provide a natural area where your dog can go to the bathroom without having to leave your apartment or house.
Grass patches are grown and designed to work perfectly as an indoor puppy potty, a porch potty for your dog, or outside on your balcony as a fresh potty patch.
Why Use an Indoor Dog Potty System?
It would be nice if we all lived in the middle of the countryside and our dogs had a large enclosed yards to hang out in all day while we were at work.
But life isn't like that for most of us.
There are many reasons why you may be considering an indoor dog potty but your ultimate goal will be the same as every other dog owner: To allow you dog to go potty indoors without any stress.
Without having to think about how to get rid of dog smell, coming home accidents and without both pooch and owner becoming distressed and anxious.
Here are three more reasons why you may be looking for the best indoor potty system for your dog.
Did you know that one of the best dog breeds for kids is the Beagle? Did you also know that Beagles are also a very independent dog? Take their independence away and they become withdrawn and depressed.
Dogs love to please you and they can do this by maintaining their independence when you are out of the house.
No more whining or scratching at the door. A dog with her own independence will reward you with kisses and cuddles.
Believe me, she will thank you for it!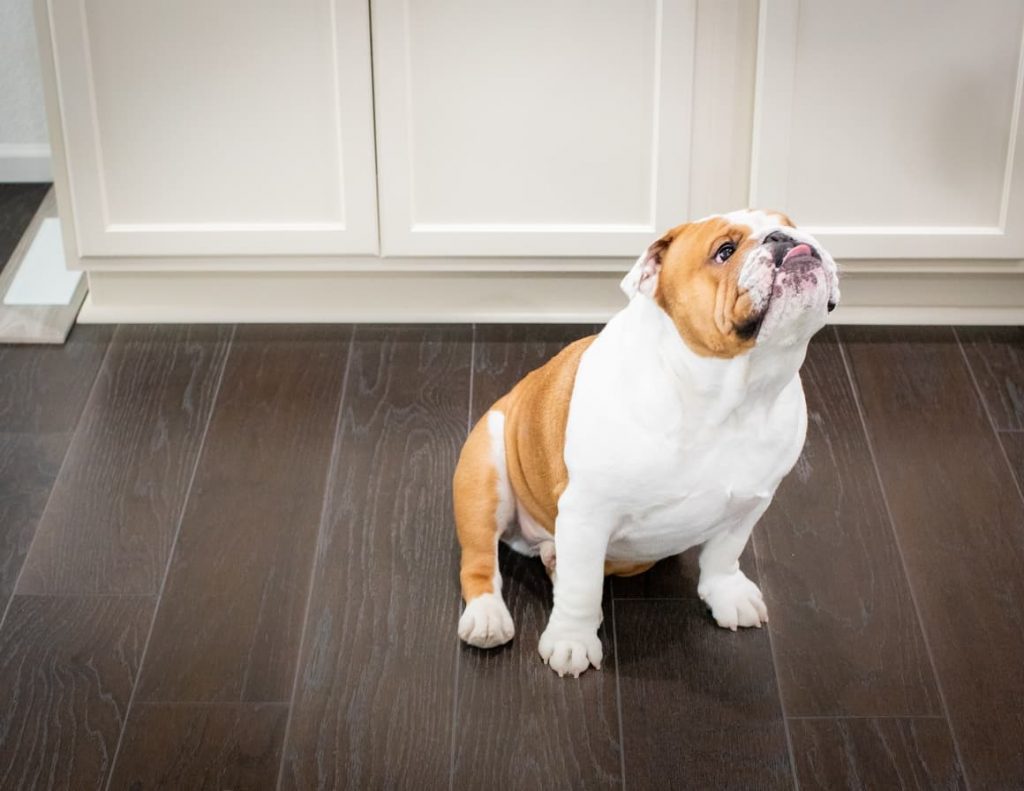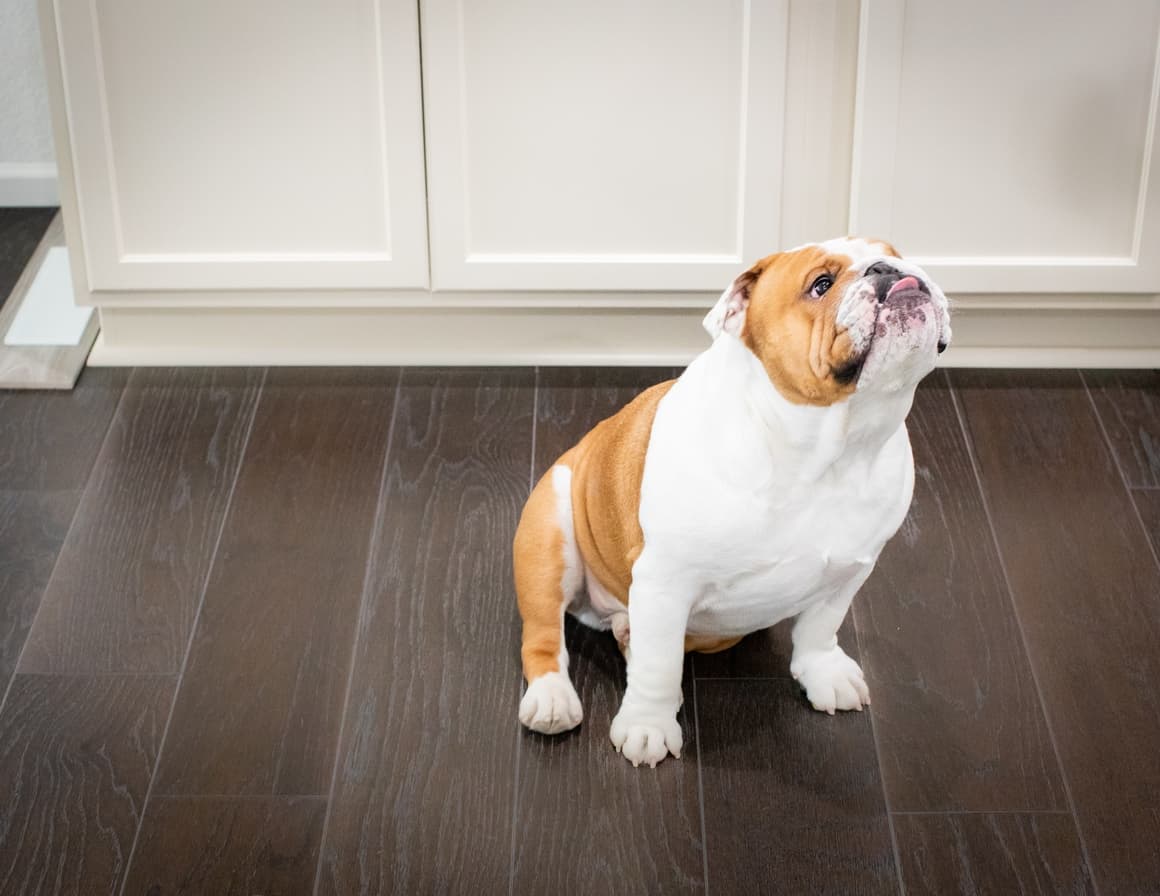 #2: House Training
Anyone who has ever owned a dog will know that there are many dog training mistakes that you make before you get things perfect!
Crate training a puppy requires patience and perseverance. But it doesn't have to be a messy or stressful job.
Leaving a dog grass pad or other type of indoor dog potty next to the open crate means that the puppy will have far fewer accidents (and those night waking sessions will quickly become a thing of the past!).
#3: Mobility Issues
Some dogs find that they are no longer able to go outside.
Arthritis in dogs is very common, especially in older dogs and having to face going down a long flight of stairs or jumping into the back of a vehicle every time they want to pee or poop?
It's distressing for both the dog and the owner.
A dog patio potty is the ideal solution when mobility issues are a problem.
Sometimes our pooches just don't make it outside on time and accidents happen.
Diabetes in dogs is common and one of the side effects of this condition is that your dog needs to urinate more often.
Providing an indoor potty for dogs with diabetes takes away one of the stress factors instantly. Making both you and your pooch happier.
Best Indoor Potty Grass for Dogs? Doggie Lawn
By far, in our opinion it is the Doggie Lawn.
Why use Doggie Lawn as an Indoor Dog Potty Solution?
You'll find that Doggie Lawn is a perfect solution for:
Housetraining a puppy
Apartment residents that don't have the luxury of a backyard
Busy professionals that can't always make it home at the same time
Senior dogs with incontinence and/or arthritis
Avoiding the late night walk in the cold/rain/snow
Pet parents tired of the smell and maintenance from artificial grass
Homeowners that want to have a dog run on the side of the house in order to protect their grassy backyard.
Doggie Lawn is Natural & Fresh
Doggie Lawns products are environmentally-friendly and natural.
When you receive your first batch of dog potty grass, you will immediately notice the freshness!
The company are wonderful to deal with and always appear to have your dogs well being at heart.
Doggie lawns come in various sizes and the staff are friendly and efficient. They will even help you decide what size Doggie Lawn is right for you!
Check out the doggie lawn for yourself and see how much you and your dog will love having your own convenient real dog potty grass!
Next up: The Bark Potty. Made from? You Guessed it…Bark!
What is a Bark Potty?
Bark Potty is made of real bark and like real grass, contains the natural smells that compel dogs to "go."
The tray is lined to prevent leaks and the bark naturally neutralises odors. One Potty replaces up to sixty pee pads!
Unlike grass however, Bark Potty is shelf-stable and won't die or rot when stored. You can use it wherever and whenever you want. The bark neutralises odours, and the box is lined to prevent leaks!
How does Bark Potty Work?
Like cedar and other woods, the bark attacks odors and inhibits odor causing bacteria.
The bark fibers draw liquids to the bottom of the lined tray and away from the surface leaving it dry and leak proof.
Unlike potty pads that lock in liquids, the bark fibres repel moisture and promote evaporation making it last weeks.
The bark has the natural smells dogs love making it the perfect dog potty solution!
The Bark Potty is also designed with a mesh covering so the bark stays in place and mess-free and each Bark Potty box can replace up to 60 pee pads.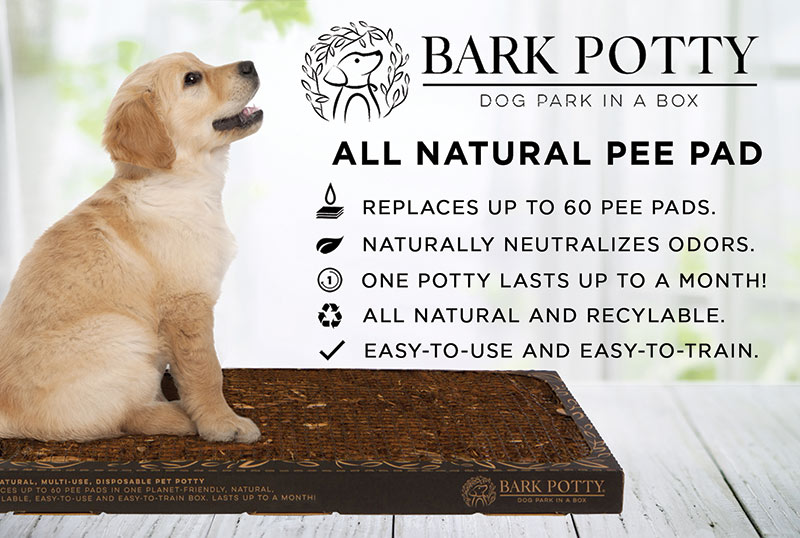 So Which is Better? Grass Patch Indoor Dog Potty or a Bark Potty?
Both are wonderful solutions and look nice in your home (which, let's face it, is also a factor).
The bark potty will never die or rot when stored, meaning that you can pack it away and only use it as and when.
However, if you think your dog will prefer the feeling of fresh grass over bark, then Doggie Lawn is the one for you!
How to be Rid of the Smell of Urine!
Everyone knows that dogs aren't perfect and that sometimes, especially if they haven't been fully trained, there will be accidents.
There are many free ways I can share about how to get rid of dog smell but if you want to know the speediest and the most effective way?
The live odor free elimination kit.
Like This Post? Save It To Pinterest!⇓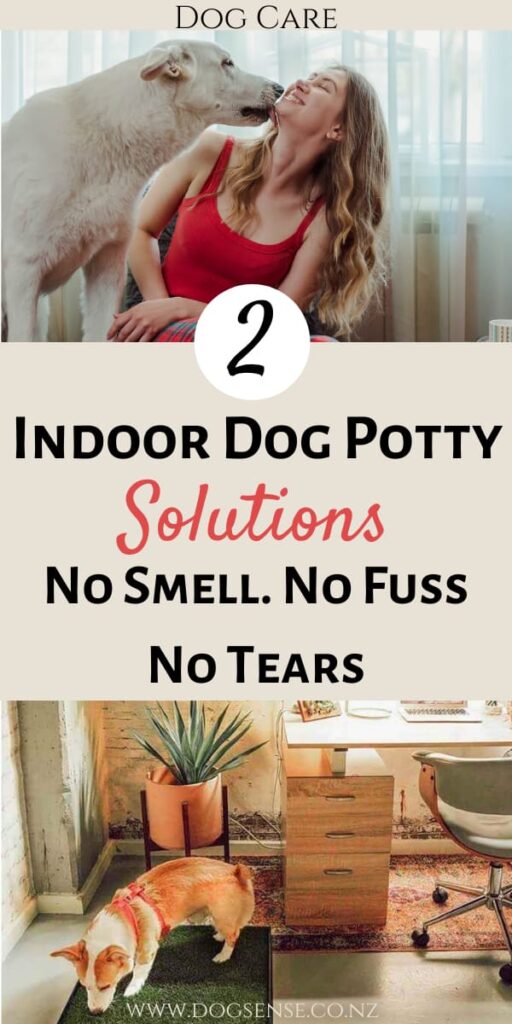 Puppy Potty Training Tips
Housetraining a puppy can be a frustrating time for any dog owner.
And just when you had finished reading all of the best dog training books you then find yourself faced with the task of starting the training process all over again. Training your dog to a grass patch or bark patch on your balcony or terrace.
Here are a few training tips to help you through the process.
Regular Potty Times
Keep things regular!
Make sure that you put your dog onto the grass patch or pad at their regular potty times. Dogs like schedules, and by showing them the grass patch during their regular potty break times they'll begin to associate the grass or bark with potty time.
Positive Reinforcement
One of the best basic dog training tips is remembering to provide lots of positive reinforcement!
Give your pooch plenty of praise when she uses the indoor potty to let her know that she's doing the right thing.
For those of you with dogs who love to chew give him one of these long lasting dog chews and some quiet time to enjoy it (It's hard work learning new tricks!). Or, take a look at some healthy and cheap dog treat recipes and make her something a little special as a reward for using the potty.
Summing up the Best Indoor Potty For Dogs
We hope that you found this post on indoor potty solutions useful and it has provided you with the answers that you needed to know when making the decision of which potty is the best for you dog.
If you would like any more info then please don't hesitate to reach out to the Dog Sense team and we will be more than happy to help!
Please share this post with someone who is also looking at buying an indoor potty for their dog! They will thank you for it!