Why write a post about electric dog collars NZ? Let me explain.
I have just returned from the beach where I was leapt upon by a huge wet Labrador (nothing against this breed, they are lovely and are one of the most perfect dog breeds for kids) but they are big.
And heavy.
And I was bowled over, knocked into the sea by this overexcited, out of control dog.
In the distance, trying her hardest to run and catch the untrained soggy Lab, was his owner.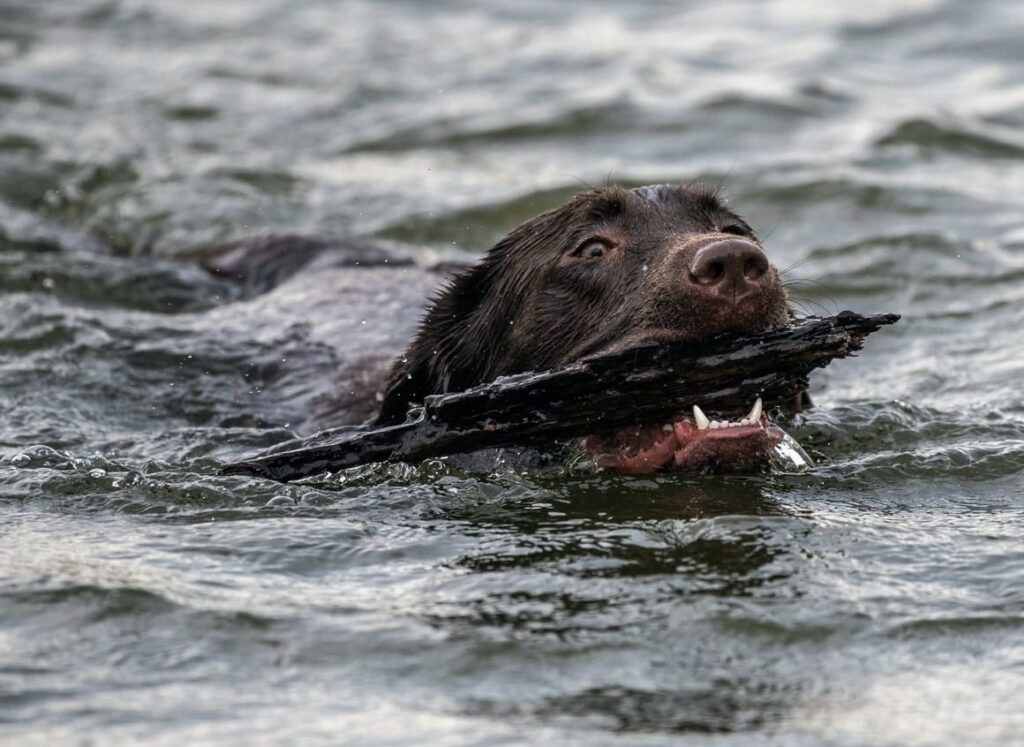 When the lady finally got to me she began apologising, profusely, about her dog (who was now running into the sea trying to catch a seagull), she said, "I've one of those electric dog collars in the car but I don't know if I should use it on him."
After I had recovered, we had a lengthy discussion on the subject of educator dog collars in NZ and the stigma that is attached to these excellent training devices.
I thought I would come home, get into some clean clothes and try and educate a few New Zealand dog owners (or those about to buy a dog) on the benefits of using such collars.
This post may contain affiliate links. They cost you nothing but we make a small commission. All of the products that we recommend have been reviewed and tested by us. To learn more visit our disclaimer page.
Electric Dog Collar NZ. What Are They (& Are They Legal In NZ?)
First off, to clear up any confusion, let's look at some of the names that electric dog training collars are often called here in New Zealand:
Dog shock collar NZ, dog training collar NZ, e collar NZ, shock collar NZ…
And then there's e-collars, electric dog collars, remote training collars, corrective behaviour collars…
You have probably heard all of these names bounced around dog circles in New Zealand and are feeling (and no wonder) confused as to what each one does.
What are Dog Training Collars?
Know that all of those names relate to the same product – a training collar which allows dog owners to send signals remotely to their dog, reinforcing positive training habits while helping their dog to correct behaviour without conscious thought.
Some electric dog collars are better than others which we discuss further down the post.
And yes. Remote training collars are legal in New Zealand.
Which E-Collar Is The Best One For My Dog?
Like anything on the market, there are better brands of remote electric training collars than others.
We only recommend and sell products here in New Zealand from E-collars Technologies who we consider to be the BEST E- collar manufacturer in the world.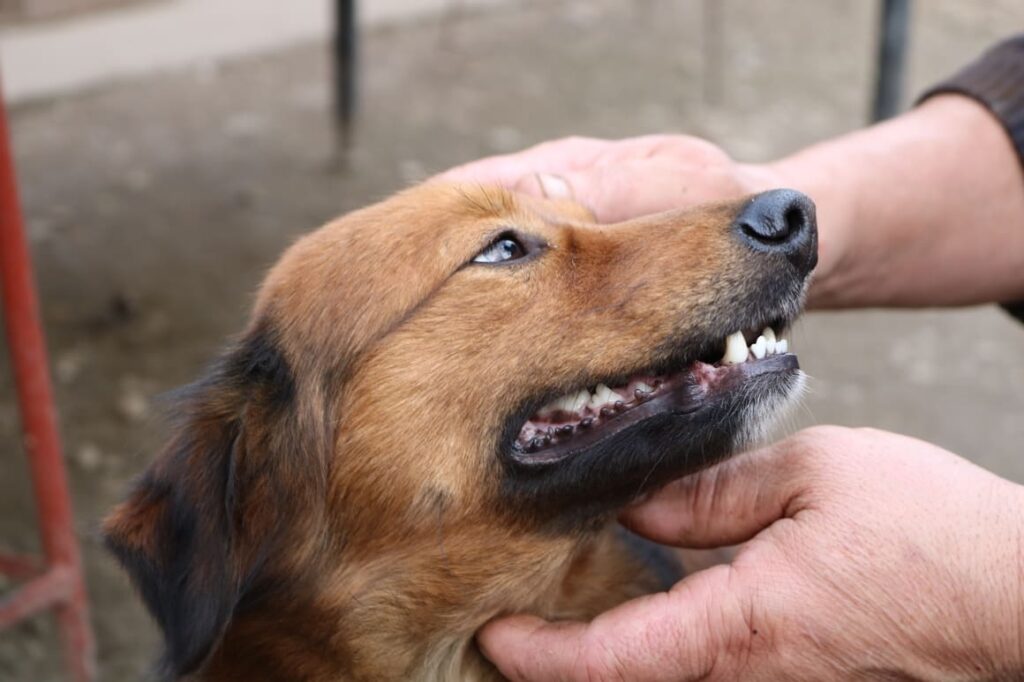 Why We Only Recommend E-Collar™
The E-Collar Technologies company based in America is a group of accomplished e-collar dog trainers with over 100 years of experience in the designing and manufacturing of e-collars, hunting dog training collars, and dog training collars.
E- Collar Technologies has created the E-Collar brand of training collars. Used by trainers all over the globe including top UK dog trainers these collars have been cited as being 'the most reliable and advanced e-collars available in the world'.
Dog Training Collars. The Innovators
The E-Collar Team are the innovators in the use of low-level stimulation, providing a training collar designed to achieve superior training results without undue stress on the dog.
For optimal safety and owner control, all E-Collars dog training collars feature patented COS (control of stimulation) technology.
The owner can select either a tone, vibration or patented "blunt pulse stimulation," which uses the same technology employed by chiropractors to trigger muscle reflexes.
Stimulation
As I said earlier in the post, some collars are better than others and the key here is blunt stimulation.
The E Collars NZ work on blunt stimulation. The stimulation level can also be adjusted and locked in place to avoid the risk of accidental overstimulation.
Whichever remote electric training collar you opt for be sure to avoid traditional "shock collars," and instead opt for a product that delivers a tone, vibration or other humane stimulation.
Here are all the dog training collar NZ that we recommend.
Below is an excellent video on how to use the et-300. Please note: the trainer from the UK has replaced the original cover with his brand name.
In this video, it is the et-300 collar being used.

Are Electric Dog Collars Cruel?
Unlike the old fashioned "shock" Collars from years gone by, the E-Collar delivers a pulse-like sensation to your dog's neck. Imagine a pager going off in your pocket.
Used at the correct intensity, this slight tingle to your dog's neck acts as a gentle reminder – letting her know that this behaviour is not acceptable and reinforcing correction.
Used responsibly, we believe that these brilliant remote training collars are the most effective, responsive and humane way to eliminate any unwanted behaviour in your dog.
They are not designed to be cruel. They do not hurt your dog.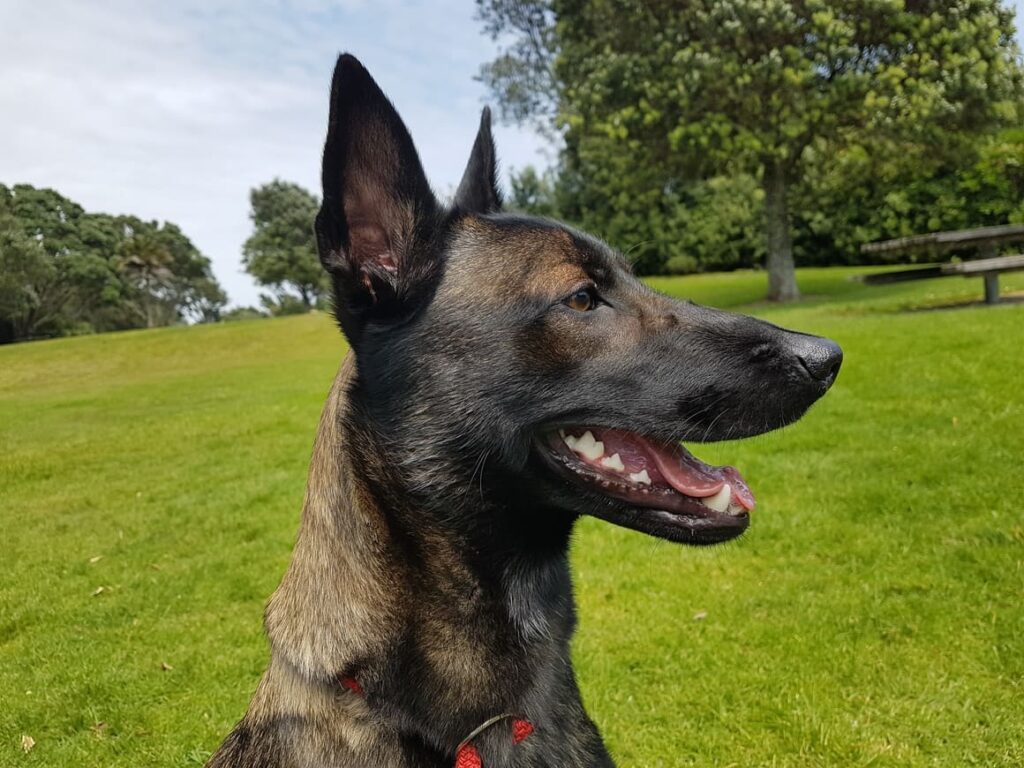 Last week I was sitting outside a cafe with my own dog and witnessed a lady grab her untrained young puppy by his young snout and shake it.
Pointing her finger in the dog's face she shouted: 'No. No!' all the time with her hands wrapped around the young pup's nose.
That is cruel.
If used incorrectly, leads can be cruel. If used incorrectly, dog crates can be cruel. The same can be said for dog brushes, toys, beds.
When used responsibly and with proper training, the E-Collar remote training collar will provide effective, life long positive results making both you and your dog extremely happy.
For Pinterest!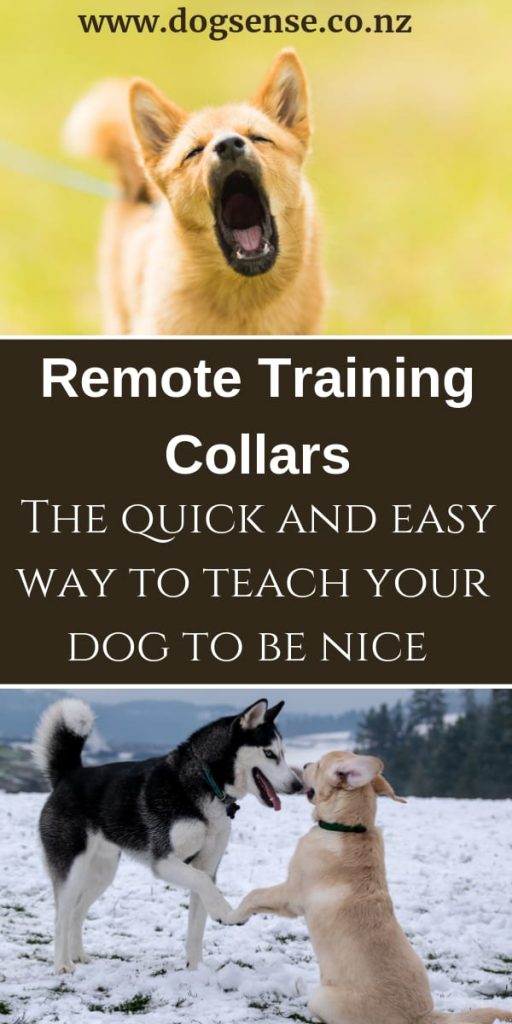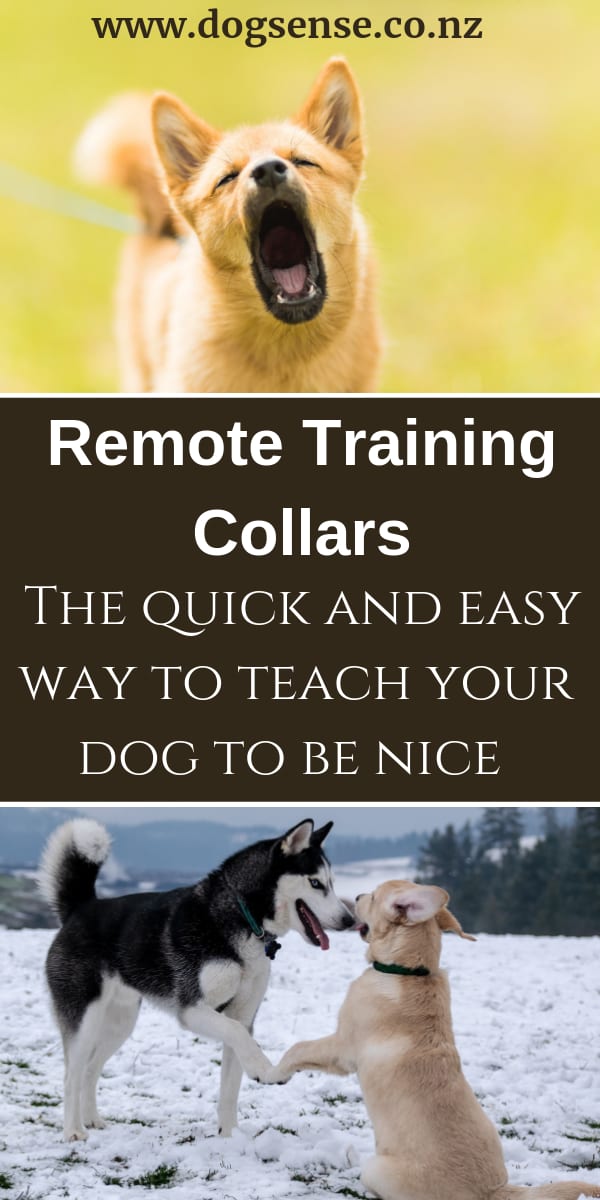 How To Use An E-Collar
First, let us be clear about something. An E-Collar is not fairy dust.
It will not magically transform the leaping up at my face dog- on- the- beach into a well-behaved darling with just the touch of the button or a wave of a wand.
Your dog must first be trained in the basic commands of come, stay, wait etc and be familiar and comfortable with this training. Training a dog takes time and patience – of which you must have both if you are considering becoming a dog owner.
There are some brilliant dog training books out there that will help you with the basic training needs.
Basic Dog Training First
Putting an E-Collar onto an untrained dog will cause nothing but confusion and distress making your long term goal of a well-behaved dog nigh on impossible.
Train your dog first. Then, if there is a persistent problem with your dog's behaviour use the E-Collar to correct any unsuitable and unwanted habits.
We sell the E Collar Technologies step by step DVD to help you through the use of an E- Collar and you can read our FREE training collars guide.
In addition to this, we recommend you seek the help of a professional trainer to guide you in the use of your E-Collar.
We also suggest watching as many videos as you can featuring this UK trainer Jamie Penrith. He is one of the most knowledgeable dog trainers in the UK and his expertise with E Training collars is incomparable.
Enjoying This Post? Why Not Save It To For Pinterest!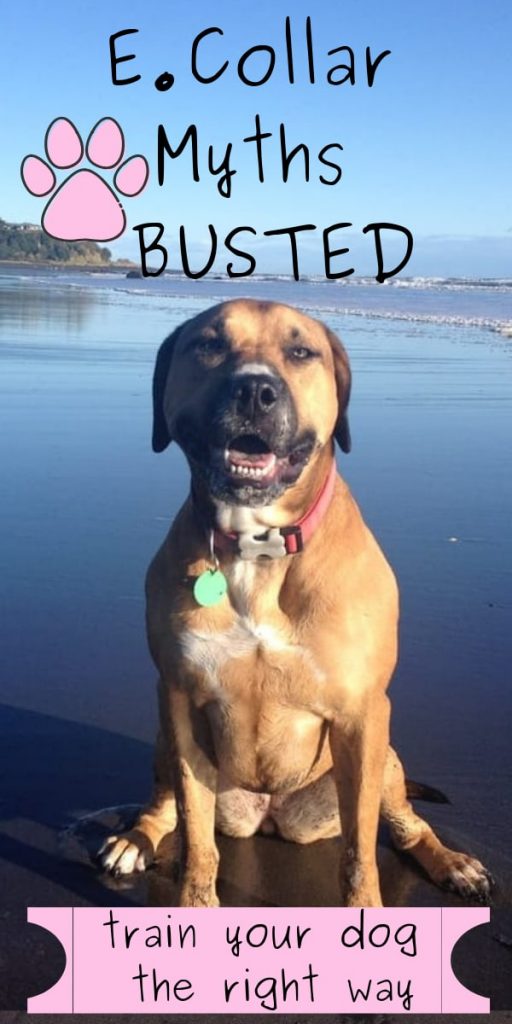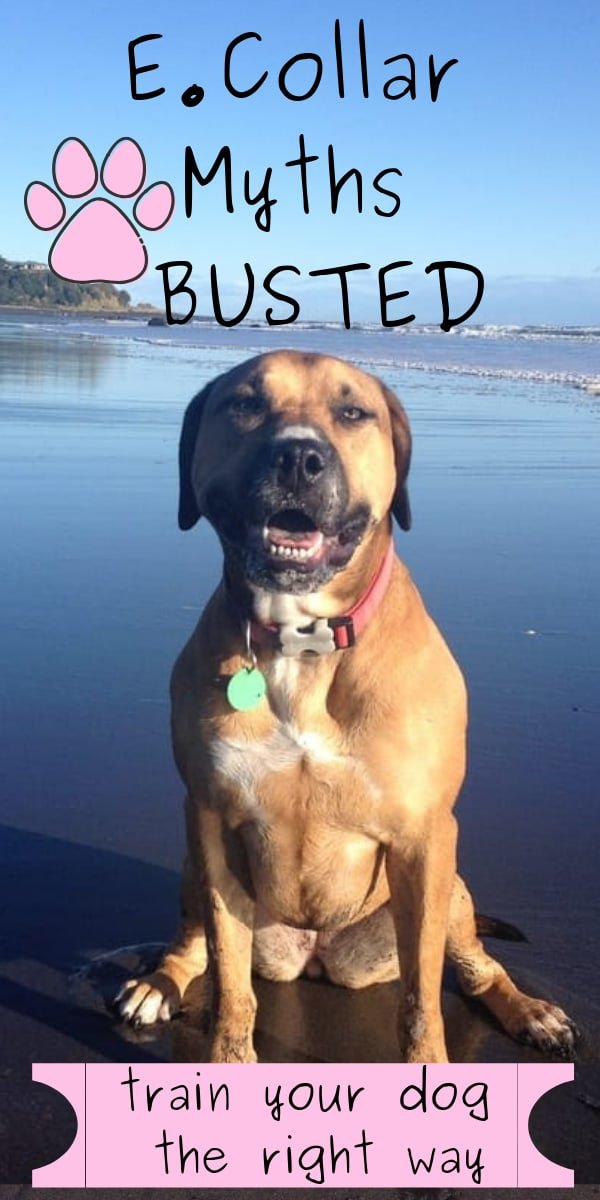 What Behaviour Can An E- Collar Correct In My Dog?
Dog Jumping up at people (as happened to me this morning!)
Dog not coming back to you (recall – the number one complaint from NZ dog owners)
Pulling on the lead
Excessive and unsociable barking
Livestock chasing
Cat chasing
Crate training
Nipping and biting
Aggression issues
What About Bark Collar NZ?
Type in dog bark collars NZ into Google and you will be faced with an array of options, but (in our opinion) if you are looking for a bark collar that is effective, and uses humane stimulation then we would recommend the No Bark E Collar.
Here's why.
Using an e-collar to stop your dog from barking gives your dog positive reinforcement every time he barks. Introducing your dog to an e-collar will help to quickly reinforce the no-barking policy in your home or apartment.
🐕 If you are looking for a bark collar NZ then you can click here to read more of the benefits. 🐕
To Sum Up This Electric Dog Collar NZ Review
That's it from me. Hopefully, I have busted any myths and misconceptions that you may have had about electric dog collars NZ!
If there is anything else you would like to know then please leave us a message by way of comments, also if you would like to share your positive experiences with a remote dog training collars, we'd love to hear from you.
Now then; where is that towel?